MeetSocks make OEM socks, and we receive designs directly from our clients. However, sometimes the designs are not easy to read thus lead to misunderstandings and wasted time and work. Recently we have been asked many times for a custom sock design template, and finally, we got our whole Custom Socks Design Template Kit done, we hope it will save our clients a lot of time and effort, especially for newly start-ups, and of course, you are always free to use your original templates.
The Custom Sock Design Template Kit
Our specially-customized sock design template kit contains the following files:
0_Custom_Sock_Design_Guidelines;
1_Sock_Flat_Design.ai;
2_Sock_Design_Mockup.ai;
3.1_Band_Design.ai;
3.2_Tag_Design.ai;
4_Order_Details_Confirmation.xlsx;

Acknowledgement: Some of the templates are revised from files provided by SockClub.
Download the custom sock design template kit!
To avoid indiscriminately usage, subscribe to our subscription list and get the download link!
If you would have any questions regarding custom socks manufacturing, leave a comment below and we will be very pleased to help!
0_Custom_Sock_Design_Guidelines
This is actually a shortcut and redirects to our post on the guidelines of custom sock design, make sure you follow the suggestions before you work on your custom sock design.
1_Sock_Flat_Design.ai
The flat design is the first thing that you want to put your hands on. Create your unique patterns here and then move on to the mockup template. You will find the mockup has automatically updated according to your flat design pattern.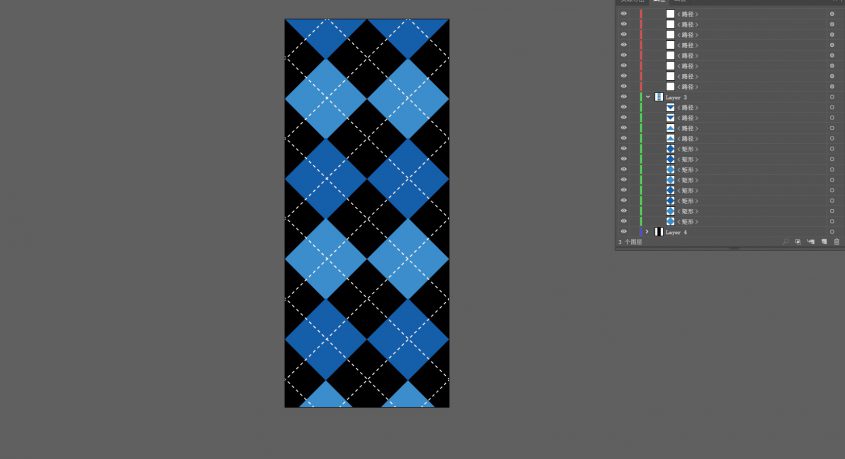 2_Sock_Design_Mockup.ai
This is the mockup file for your flat design pattern, to use this template, follow the following steps:
Once you finish the flat design, the mockup file should update automatically (if not please link the flat design pattern to corresponding layers manually);
Find your loved colors using Pantone C, Pantone U, or Pantone TCX colors (TCX colors are recommended, read the post below);
Assign your Design No.(top left corner) if you have several designs;
Save.
The custom socks design mockup template looks like this when opened in Adobe Illustrator: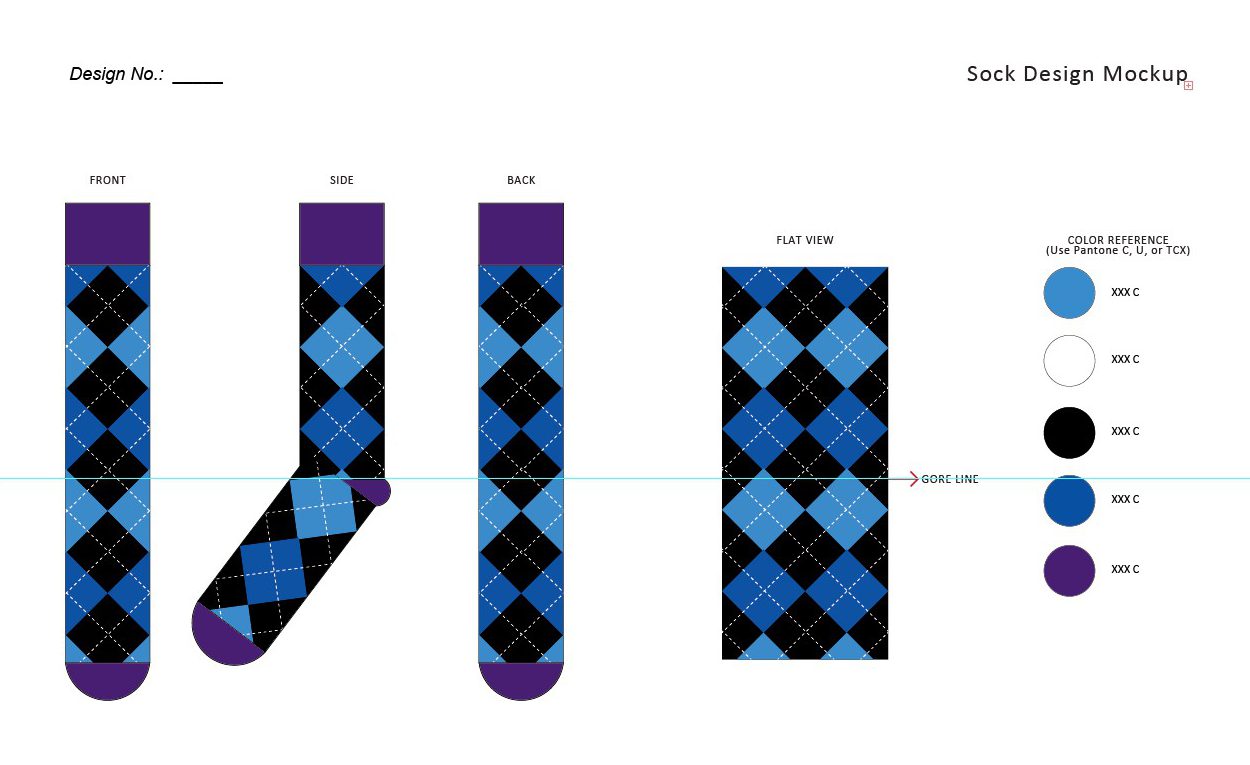 3.1_Band_Design.ai
Instead of using tags to private label your socks, you can choose to use custom bands.
*We don't need the band design at sampling stage, either. We just need it before bulk production.

Custom sock bands looks like this when attached to socks;

3.2_Tag_Design.ai
The custom socks tag template is rotated to be horizontal here and in Adobe Illustrator you will find it vertically aligned. Note that the front and back of the tag are of different dimensions to create a nicer view effect, and of course you can make them in the same length.
* If you haven't decided on the tag design, it's okay because in the sampling stage we don't need it. Just show us the tag design before we move into bulk production.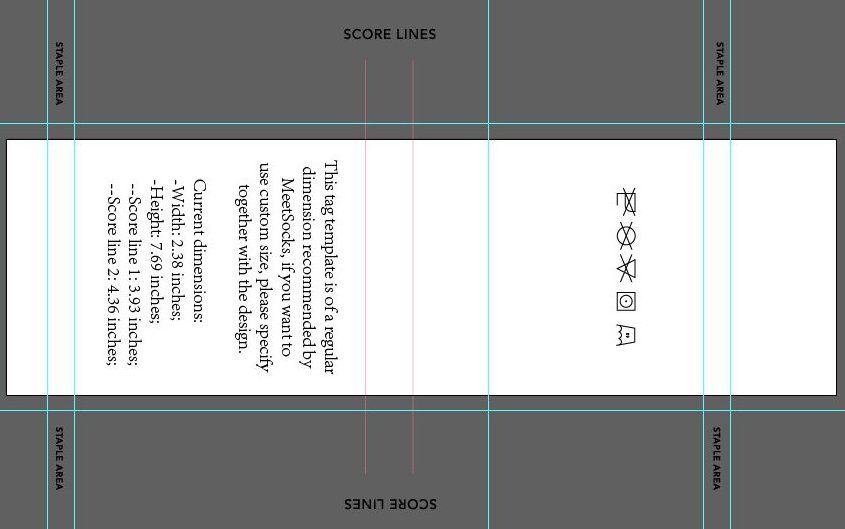 The custom tag will be attached to each pair of socks, here is how it should look like: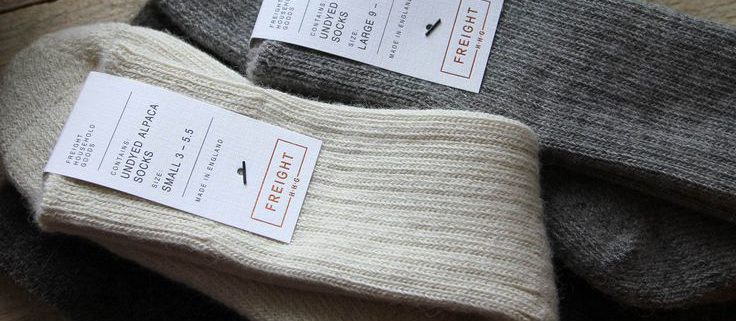 4_Order_Details_Confirmation.xlsx
The order confirmation spreadsheet is important because it shows all the details of your order, such as ordering quantity, yarn composition, sock size, shipping conditions, etc.
https://www.meetsocks.com/wp-content/uploads/custom-sock-mockup-template-e1511963169579.jpg
765
1250
MEETSOCKS
https://www.meetsocks.com/wp-content/uploads/MeetSocks-LOGO-new2.jpg
MEETSOCKS
2017-11-09 02:03:13
2020-02-29 12:14:32
Custom Sock Design Template Kit – Free Downloads