Outsourcing socks is a wise decision especially when it comes to large-quantity-orders, you will find various socks manufacturers in developing countries such as China, Vietnam, Combodia, etc, but communicating with such factories is never easy. You will probably find a lot of articles/videos about socks manufacturing process, but you hardly find an artile like this one telling you about tips/checklists about "how to get socks manufactured".
Typically when you reach out for socks manufacturers, emails will go back and forth but no decisions will be made. The results of these low-efficiency communications are:
You still have little knowledge about making socks;
The factory sales representatives still don't know what you are looking for.
[This post is written by MeetSocks, a socks factory in China. However, the pre-sock-mfg checklist applies to all factories around the world]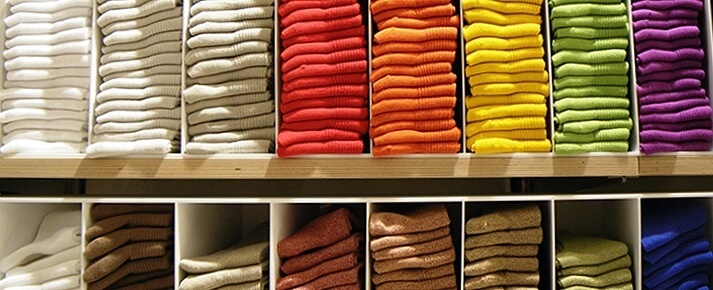 To save time for both sides, this post is about "how to get socks manufactured easily and efficiently?" This question contains 4 parts:
Preparations before reaching out to a sock factory;
Decide one factory and talk about business details;
The factory producing socks;
Shipping and receive your socks;
This post will only talk about the 1st part and the other 3 parts will be discussed in the future posts (You might find it now in our socks mfg blog page).
Preparations before reaching out to a sock factory
This contains 5 parts:
Decide Sock Design
Tag Design (package design)
Size Reference
Quantity for each design and size
Decide what yarn/material you want for your socks
1. Decide Sock Design
If you are a sart-up businss, you probably think sock design is difficult, but it's not when it comes to socks manufacturing. Most factories accept whatever formats of design(jpg, png, psd, ai… etc), There are 3 ways you can make a sock design.
Real Design: create a pattern by yourself or a professional designer;
Copy Design: search Pinterest and find patterns of socks to your taste, then send the pattern to the factory;
Pick a real socks sample in your local market and send it to the factory;
Below is an example of what a real design looks like, you can provide either *jpg, *.png, *.psd, *.ai… designs.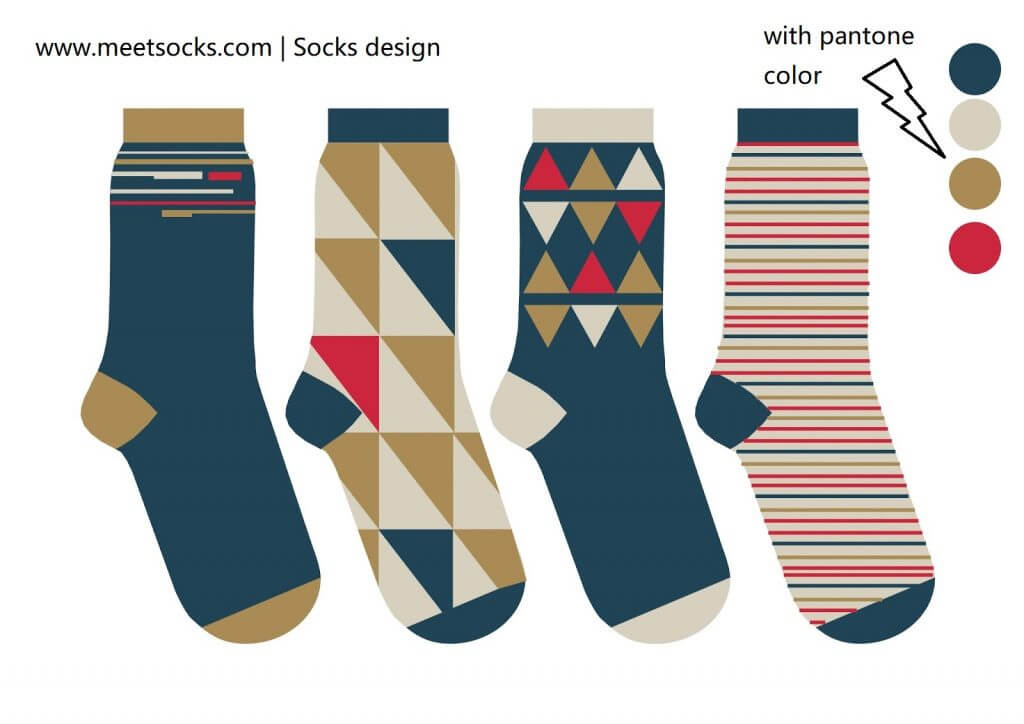 2. Tag Design
On the tag is your brand information and socks information(price, code, name, composition, etc), Below is an example of sock tags. Every pair of socks will be attached with one tag for decoration/brand awareness.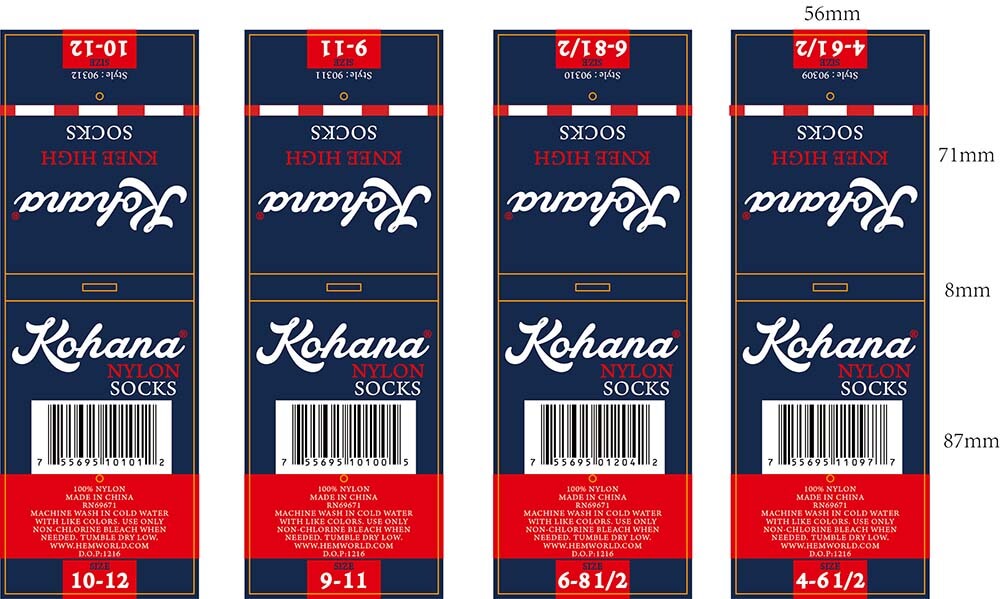 3. Size Reference.
The socks factory needs to make sure the size of your socks, so as to:
Estimate the approximate weight of socks, thus decide the yarn usage&cost;
Program the socks knitting machine;
Since sock size reference varies from different countries, every sock factory accept your designed size. A custom sock size chart from our former customers is as shown below, you would probably want to go out find a proper sock size chart in your local market:

4. Quantity for each design/size
To help better estimate our cost thus your manufacturing fee, sock factories need to know your ordering quantity. You know, for any manufacturing industry, the more you order, the lower the unit manufacturing price will be. Just tell the sock factory how much pairs you want for each size/design.
Design
Size
Quantity
White
4-7
300 dozens
7-9
750 dozens
9-11
2500 dozens
10-12
400 dozens
Navy
4-7
200 dozens
7-9
500 dozens
9-11
1500 dozens
10-12
300 dozens
5. Decide what yarn/material you want for your socks
You probably want to refer to our another post regarding:
Here is a general idea:
Generally, classic socks are made of

75% cotton + 22%polyster + 3%spandex, or
80% cotton + 17%polyster + 3%spandex

There are rarely 100% cotton socks since that will make your socks wrinkle a lot. However, for those who have diabetics or skin allergies, they can only accept 100% natural socks made of either cotton or hemp.
Typical sports socks (to provide more tight support) usually are made of 100% nylon or 100% spandex.
Don't worry if you don't know much about sock yarns, just tell the sock factory the functionalities of your socks and ask for their advice. If you are not sure whether the sock factory is tricking or not, you can also email me or leave a comment below, thus I will give you my suggestions.
How to get socks manufactured-[Preparations]-Conclusions
In this post we talked about the 5 steps of preparing to get your socks manufactured:
Decide Sock Design
Tag Design (package design)
Size Reference
Quantity for each design and size
Decide what yarn/material you want for your socks
Okay, by now you have the essential information before reaching out to a socks manufacturer, and it should be easy and quick that you will receive a specific quotation regarding your socks. We will talk about the next 3 steps of socks outsourcing in the latter posts.
Congratulations! Now you can start reaching out and wish you good luck! We hope we (MeetSocks the sock factory) will have the chance to support you in socks manufacturing.
PS:
https://www.meetsocks.com/wp-content/uploads/jacquard-socks-knitting-machine-1920x806.jpg
806
1920
MEETSOCKS
https://www.meetsocks.com/wp-content/uploads/MeetSocks-LOGO-new2.jpg
MEETSOCKS
2017-05-28 01:42:32
2017-11-17 01:39:53
Confirm Your Custom Socks Order Details